Project Description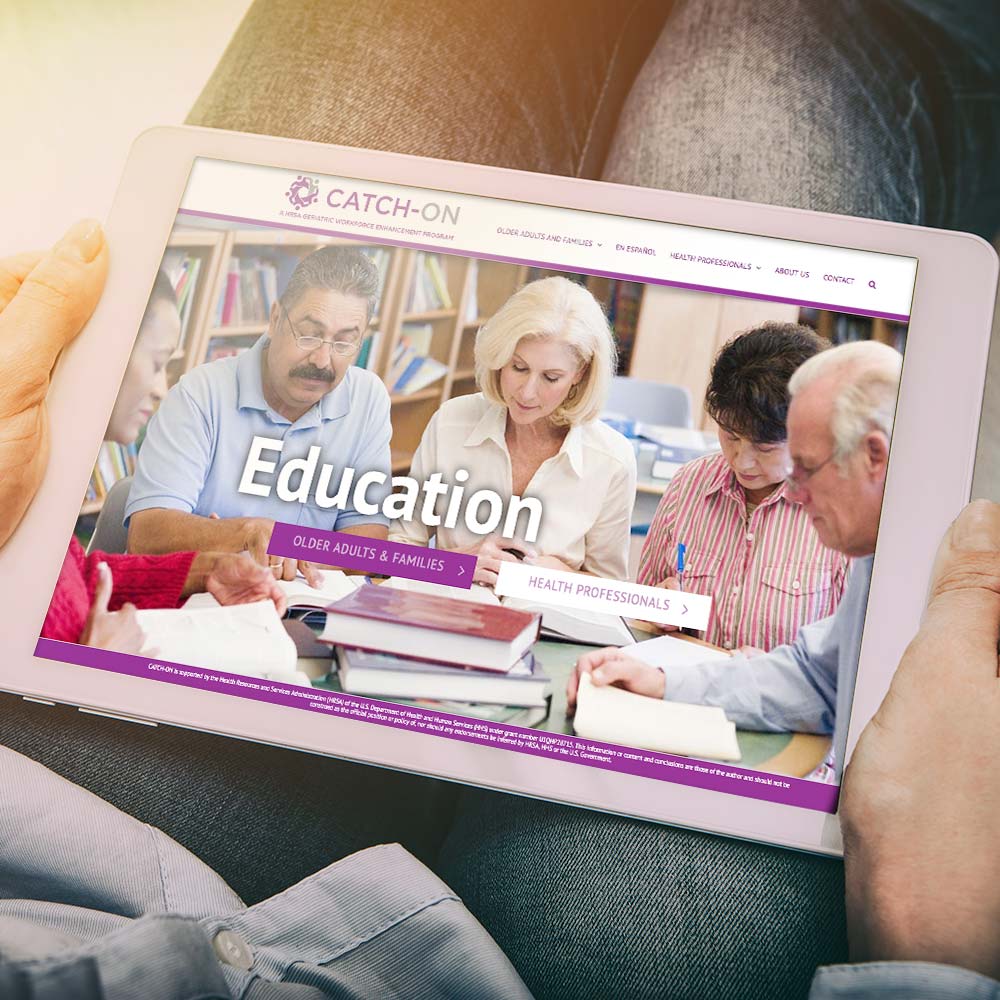 Request
Create a website for health professionals and older adults and families that gives valuable information on health, community and education. The site also had to be able to be modified and maintained by the client.
Solution
This WordPress site serves 2 different purposes as a resource for both older adults and families as well as health professionals. The homepage is a gateway to the individuals needs. While somewhat similar in look, the sections are geared to who it's speaking to in content and navigation.
When dealing with older adults, the site needed to be age friendly with larger text and simple navigation. It provides a branded look that is carried from the logo, website, print materials, online modules and more.
Visit the website today at http://catch-on.org